Vaporizers
Bloor Street, located west of downtown Toronto, is a thriving, major east–west residential and business road with easy access to fantastic restaurants, arts, boutiques, and, of course, neighborhoood dispensaries like Shivaa's Rose.
If you are looking for vape pens in Toronto, visit Shivaa's Rose at 457 Saint Clarens Avenue, only a short turn from Bloor Street West.
We carry vapor pens, vaporizers, and vape cartridges for all your vaping needs. We definitely have everything a vape enthusiast like you would ever need!
Learn more about Vape Cartridges and our amazing selection of curated goods!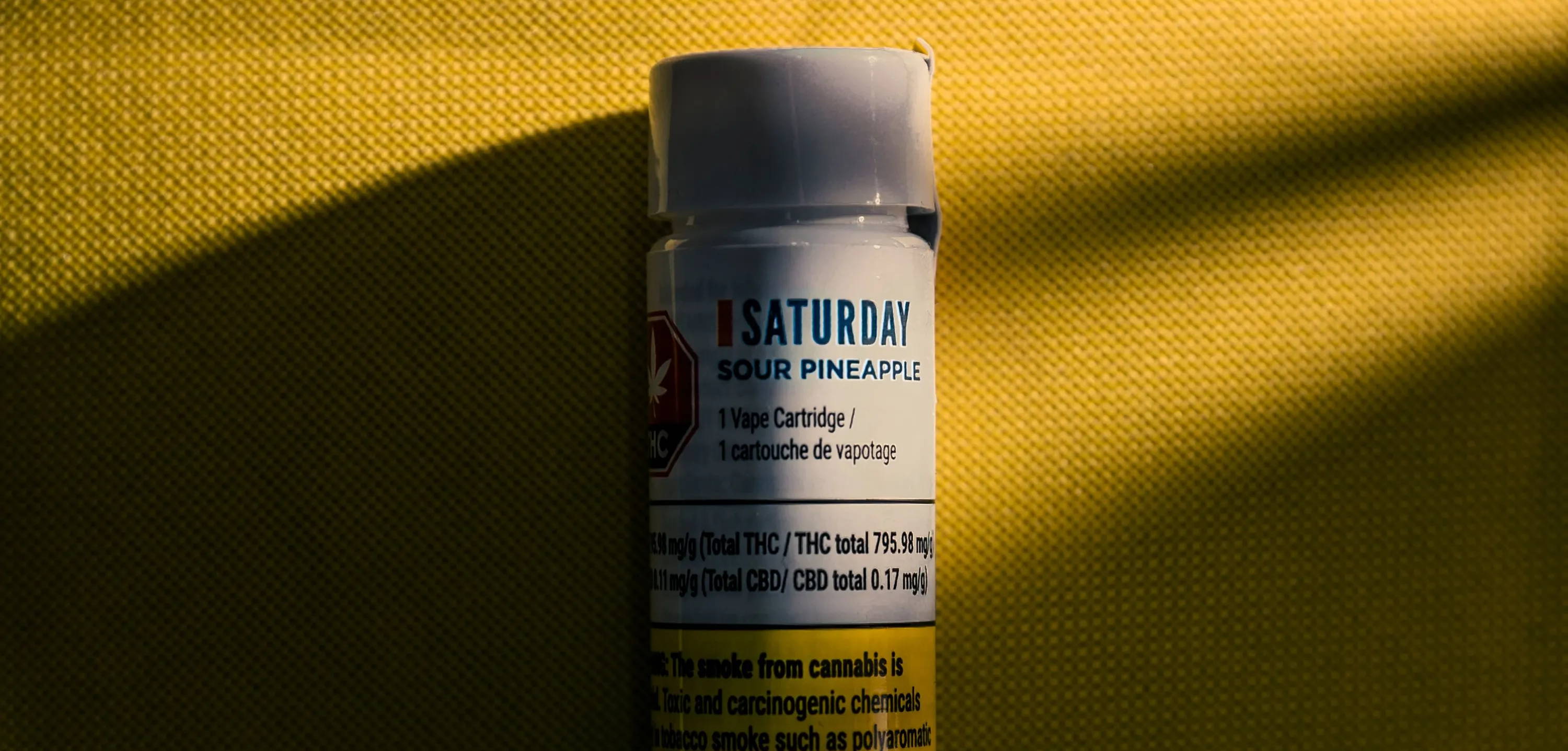 ---
Everything you need to know about Weed Vapes!
---
Weed vapes (vaporizers) are an alternative and growing consumption method. Vapes typically use a coil or heating element to heat a cannabis concentrated oil. Oil vaporizers offer a less harrowing experience and a more robust flavour profile. Oil vaporizer devices can range from disposable, 510 thread cartridges, and pod-based systems in Toronto. Cannabis and Nicotine vaporizers are very different, and only Cannabis stores are authorized to sell cannabis in Ontario. You can find some of the best Toronto vaporizing pens at our store. We are updating our small batch menu weekly with only the best products at fair prices. There are dried flower vaporizers as well that offer a different kind of cannabis experience. These vaporizers use ground dried flowers and a ceramic heating chamber to heat the flower ( almost like a portable oven). Dried herb vaporizers come in portable or desktop versions and can cost from $50 to 800$. Storz and Bickel's Volcano is seen as the leader in quality, functionality, and manufacturer warranty in the dried herb vaporizer market. We have Volcano's available at a discounted price for our customers on a special order request. Please get in touch with us directly for Volcano orders. Most vaporizers charge with a USB or USB-C charger, while some 510 batteries may require an included charging attachment that connects to a USB block. Disposable pens are not meant to be recharged, and we recommend disposing of them in an environmentally safe manner like with any other portable battery-based device.
Vape cartridges and disposable units that attach to a vaporizer battery for on-the-go consumption. Vape cartridges operate with a 510 Cartridge ( container of 0.4-1g of cannabis concentrate) or on a proprietary pod-based system like the Pax era. Vape Cartridges cost between $20-$80, and the price is based on several factors, including quality, type of concentrate oil, size, brand, and packaging. 510 carts are meant to be disposable, but some products allow for refilling. There is no refillable system in the Toronto vaporizer market. Pod-based systems are disposable, and some, like the pax era pro, also use intelligent temperature settings for optimal vapour quality and amount. The Pax era and Pax Era Pro pod systems are regarded as the leader in quality and convenience in the North American legal cannabis industry. Pax products are backed with a strong warranty that ensures a complete and optimal customer service experience.
Vape pens offer a more discreet consumption experience while limiting the smell and duration of cannabis sessions. They are great for on-the-go experiences where you may not be able to bring your grinder and dried herb, and other smoking accessories. We always get the question of whether vaping is better for you than smoking. We encourage you to do your research and check out Health Canada's recommendations and fact sheets before deciding to try vaping. Many consumption lounges across Canada and the US are opting out of allowing smoking in their venues due to fire hazards and anti-indoor smoking regulations. Vaping has provided an alternative in those environments to qualify for these businesses to continue providing a safe environment for cannabis consumption. Vaping weed in Toronto couldn't be easier with some of the different options we offer. Speak to our budtenders at the store or give us a call, and we can run you through our best recommendations for desired flavour, quality, and effects.
Vape pens are ideal for anyone 19+ that is looking for an alternative to harsh, burning smoke. Vaping may not be for everyone, but we see a trend of younger and informed adults making the switch. Some want to avoid the lingering smell of cannabis smoke while maintaining the high from cannabis products. For others, vaping cannabis provides a level of the desired convenience. We all have our preferred method, and for many people, smoking is not an available or select option. There are various methods to consume cannabis without vaping or smoking, such as edibles, topicals or beverages. We are proud to be a business that adheres to high-quality standards and education for our customers. We are a store for experienced and beginner users. If you are curious about vaping, then give us a call. If you are looking for a good cannabis vape in Toronto at a fair price, we've got you covered there too!
You can find the best vapour pens at our Bloordale location. We also offer free 1hr cannabis delivery in Toronto so order online today! Aside from oil vaporizers, we also offer dry herb vaporizers for sales, such as the G Pen Dash and Pax 3, allowing for a more earthy and natural terpene vaporization experience. Our selection of vapes ranges from 0.4 - 1g cartridges and various batteries such as the Fume AVD, Solei 510, Pax Era, G-pen and more! Check out our online or in-store menu for the most up-to-date inventory list. We don't expect our customers to be experts in everything vapes; that is what we are here for. Our customers rely on us to always be in the know and look for us to provide them with honest information.
Vaping weed is very budget-friendly in the competitive Toronto cannabis market. Depending on your vaping use and duration, we can help recommend various products to keep you within budget. This is extremely important to note that everyone's tolerance and consumption use will differ, and a 1gram 510 vape cartridge could last a user from 4 days up to months of service, depending on your consumption habits. The price of weed vapes in Toronto has generally fallen a lot since legalization three years ago but has stabilized over the last year. If you ever have any issues with your vape that was purchased at Shivaa's Rose at 457 St.Clarens Ave; please let us know immediately so we can do all we can to help, troubleshoot, and process any returns or replacements of faulty devices.
We strive always to provide excellent service and offer full transparency into our individual experiences and feedback from the cannabis community. We urge our customers to open up about their desired effects, experiences, and tolerance with weed and vaping in general. Our customers trust us because we have earned it through honest, good, and proud business ethics. Our team stays up to date with market and product trends with a background in legacy cannabis use. We understand what matters most to customers. We highly recommend vapes from Back Forty, Premium 5, Purple Hills, and Saturday because of the consistent feedback and affordable price points. There are tons of products on the market, but we only choose to carry the best tried and tested. Shivaa's rose will always offer competitive prices, quality service, and speedy 1hr delivery. Get your orders in today!
Cannabis vapes are highly regulated products in the Canadian legal market. Cannabis companies are prohibited from using any chemicals that are shown to have adverse side effects. In the legal industry, you can remain confident that you are getting certified, lab-tested products that are safe for consumption. As with all vape devices, please avoid placing them in extreme heat. They are battery-operated and should be kept away from heat or sources of fire/ignition. We also highly recommend cleaning your vaping devices ( and other consumption accessories) daily to ensure the mouthpieces are not being clogged by excess oil residue, pocket lint, or other potential contaminants when being stored on the go. Our resolution cotton swab kit is an ideal cleaning apparatus and a super affordable price point to ensure a sanitary portable vaporizer.
---