Weed Delivery in Toronto
Discover Toronto's Fastest 1 Hr or Less Delivery + Same Day Weed Delivery in Scarborough, Markham, Pickering, North York and Etobicoke!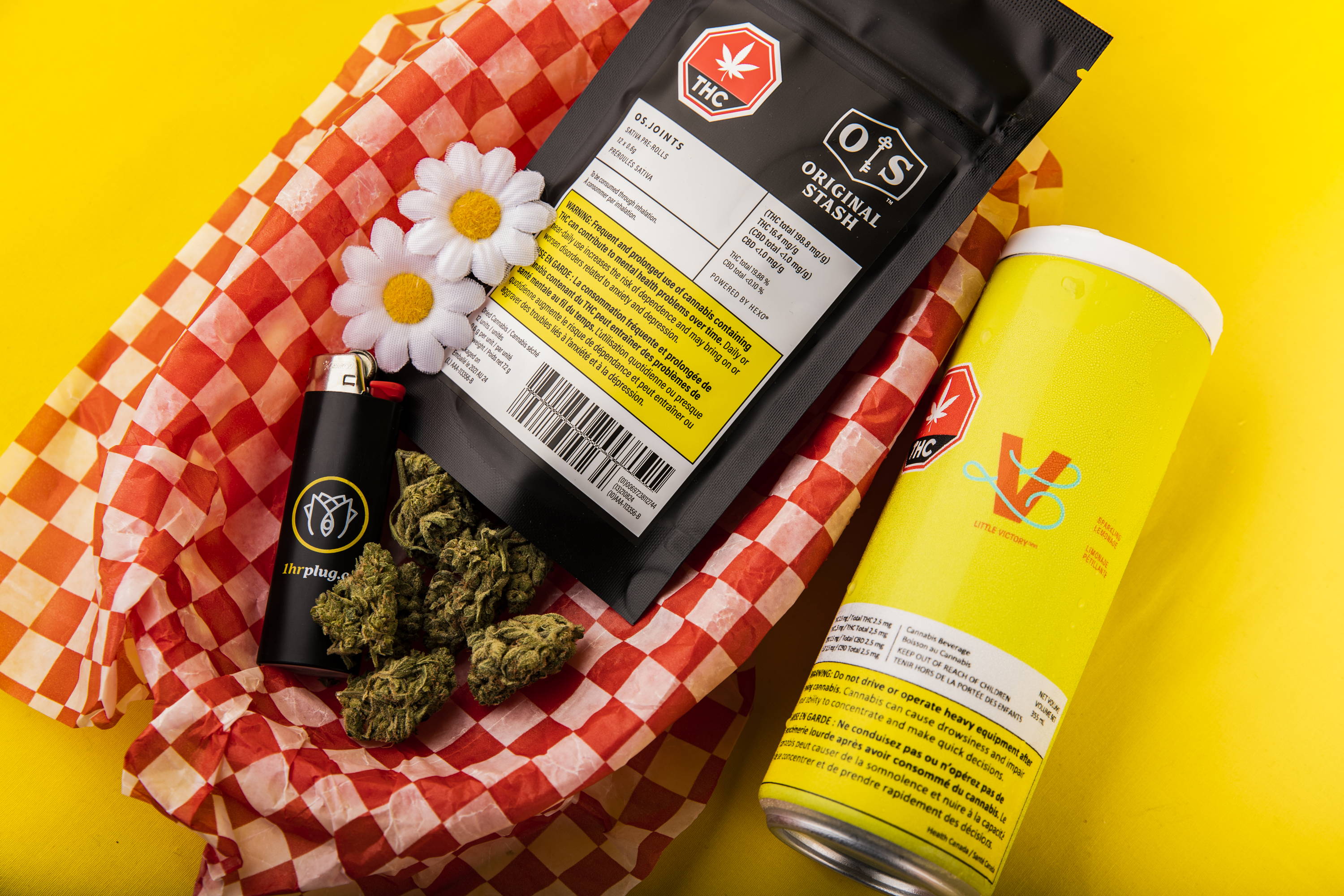 ---
At Shivaa's Rose, we offer FREE 1 hour delivery on all our orders. All you have to do is go to ShivaasRose.com and place your order, and set your preferred delivery time.
You will get an immediate order confirmation and updates all throughout the way. All of our cannabis delivery services are handled in-house. Our delivery platform will send you a message before we arrive. We ask that all customers have a valid ID and credit card for delivery confirmation. We want to ensure we are consistently delivering to the right person.
Our prices are in line with the OCS, and our weed delivery is faster than any other OCS delivery in Toronto.
Cannabis purchase and delivery are available to all residents of Toronto aged 19 and older.
---
HOW OUR TORONTO WEED DELIVERY SERVICE WORKS
Step 1: Shop our catalogue of 200 different cannabis products and accessories and choose the products you want for Toronto cannabis delivery.
Step 2: Click your order basket to review your cart.
Step 3: Click to checkout.
Step 4: Enter your information and request delivery time in Toronto. We offer same-day shipping to North York, Markham, Scarborough, Etobicoke, and Pickering before 6 pm. Orders placed after 6 pm will be shipped the next day.
Step 5. Receive a confirmation email. You will be notified by text when the delivery driver is on his way. We will call and confirm for next-day orders to ensure someone over the age of 19 is available to accept your delivery. We are quicker than the OCS cannabis delivery and are preferred by our customers.
Step 6: Receive your cannabis delivery and ensure you receive all the right items!
Step 7. Please drop us a review on our Leafly, Weedmaps, and Google pages and let us know how we did! We strive to be Toronto's best cannabis delivery. We love hearing feedback about our team and services. We want to be the best and preferred choice for cannabis delivery in Toronto. You can always rely on us to deliver the goods.
---
Our weed delivery Toronto service is open to anyone over the age of 19 in Toronto, Markham, North York, Scarborough, Etobicoke, and Pickering. We accept cash, debit, and credit card sales. Please ensure you have a valid ID, as we always check to make sure.
We are one of the few places that offer FREE cannabis delivery. We understand that many of our customers may not have full accessibility and access to our Bloor and St.Clarens location, so we took it on ourselves to make sure our customers are getting the products they want and need at no extra cost to them. Whether it's a time constraint, an accessibility issue, or an event, you can always count on Shivaa's Rose weed delivery team to be on time with great products and at no extra charge.
You should choose Shivaa's Rose for your preferred cannabis delivery service because of our fast speed of service and quality products that we deliver at no extra cost. Our customers rave about our quick delivery time and are proud to support a local, independent business. You can always rely on Shivaa's Rose to quickly bring you the freshest cannabis products. We only order small batch lots from the best cannabis producers to ensure you are never getting old, stale products. Whether you are looking for a high THC Indica or a low dose edible, we are fully stocked with the best products. We offer the full range of our store menu available for delivery. From prerolls to ounces of flowers and beverages, we have a wide selection available to you at any time between 9 am - 11 pm. We keep our delivery window fully open to accommodate our customers. You want good weed at a great price and within an hour. We completely understand that and are here when you need us.
It's Friday night; you are about to go out with your friends for the night and are the kind of person who enjoys smoking a few joints throughout the evening. You have an hour to get ready and meet up with your friends and don't have time to go to your local dispensary. Don't sweat it! Hit us up at www.ShivaasRose.com and place your order. We will have it delivered to you right on time so you don't miss a beat and can stay right on schedule! Had a hard day at the office and had to commute home? Place your Shivaa's Rose order for delivery to your address, so you are ready for your evening sesh to unwind after a dreadful day. Are you throwing an evening Netflix marathon together with friends? Choose Shivaa's Rose Toronto cannabis delivery to bring the weed. It is perfectly paired with a fantastic entree from your favourite local restaurant order through UberEATS.
Be sure to get in touch with us at the store as soon as possible and let us know before sending our delivery team. We will attempt to deliver, but you will need to pick up your order at our store located at 457 St.Clarens Avenue if delivery is unsuccessful.
Shivaa's Rose does not currently accept cryptocurrencies for payment. If you would like to express interest in seeing us offer this feature, please write to us at Hello@Shivaasrose.com. We are very interested in the cryptocurrency and NFT capabilities and are keeping our eyes out for potential services and opportunities as we look towards the future!
Please get in touch with us immediately after placing the order, and we will hold your order for pickup. Just show up to our location afterwards with your ID and payment card to claim your order with one of our amazing budtenders!
Shivaa's Rose is a fully legal and compliant cannabis store authorized by the AGCO. We are licensed to deliver and provide cannabis products and services to consumers of legal age in Ontario.
We offer our free 1-hour delivery anywhere in Toronto anytime between 9 am - 6 pm. We now offer free same-day delivery in Markham, Scarborough, North York, Pickering, and Etobicoke. Orders placed between 9 am - 6 pm will be dispatched the same day to be delivered between 6 pm-9 pm. Orders after this cutoff will be delivered the next day! Shivaa's Rose is responding to the increase in requests for expanded delivery from the community and will be offering delivery throughout the Toronto area.